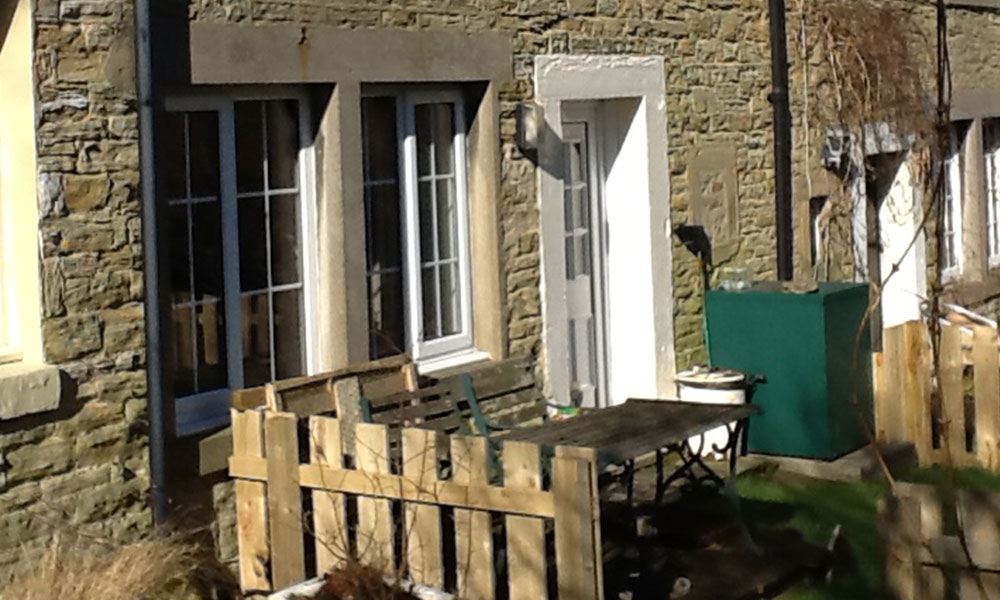 Location
Halton Lea Gate Cottage, Brampton, Cumbria
How to get here: Road.
Nearest Town: Brampton and Alston Cumbria, Haltwhistle and Hexham, Northumberland.
---
Local Area
Halton Lea Gate is in an officially designated Area of Outstanding Natural Beauty on the Cumbria – Northumberland boundary. Footpaths run from a few hundred yards from the front door to the Hadrian's Wall Path, the Pennine Way and Lambley Viaduct.
The village is very quiet and quite isolated. The nearest shop and pub are in Hallbankgate 5 miles away. The nearest supermarket is in Haltwhistle 8 miles away.
---
Facilities
Our house is a small stone built mid-terrace cottage. Bedrooms: 2. Beds: 4 (One bedroom with double bed, one room with bunk beds). Facilities: Lovely bathroom. Fully equipped kitchen TV, DVD, VCR. Small open access garden.
---
Additional Photos
---
Costs
Charges £200 per week all year round.
For Clergy and Church staff £150 per week all year round.
Energy Provision: Oil heating and electricity included – logs and coal can be bought from local shops.
---
Availability
Available all year round.
Arrival and Departure times: Flexible.
Booking Arrangements: Flexible.
Pets: Only by prior agreement.
---
Contact the Owner
If you are interested in making a booking, or you would like further information, please get in touch. Please include your contact details and the church you serve in. Thank you.
Name: Ben Phillips
Email Address: phillipssmc@gmail.com